Helping small business owners optimize their team's day-to-day operations and marketing to get the results you want in the next 90 days.
How I Help Your Business Grow
Every business has an edge, that special something that is allowing it to grow bigger and bolder. Yet that same unique edge you have often becomes blunt from that growth.

Your company's processes that worked fine last year, suddenly are falling apart with new staff and new customers.

Undocumented processes your leads handled start to get skipped as restructuring happens, starting fires at random.

Customer complaints and negative reviews are rising almost ironically in parallel with your day to day costs, preventing you from ever really capitalizing on the opportunities your new resources provide.

And finally every other day just starts with you trying to put out a fire before the next one pops up.
If I just described your
day to day we should talk.
I'm here to help your business with these growth head-aches and more, in such a way where you never lose your unique edge as you grow.

I'm uniquely situated to-do this thanks to my history in operations, sales, marketing, management, and tech roles. As the type of solution you require tends to require a jack of all trades who can masterfully piece it all together into a coherent plan.
While the solutions we work out together for your unique business can vary quite a bit, how we begin to figure it all out is always the same.

We'll start by taking you and your leadership team through my RAPID Workshop where we'll unpack what needs to actually get done and map out how that'll happen.

Together in just five short meetings we can document the whole picture of your business and lay out not only the results your looking for but how you will achieve them rapidly (hence the name RAPID).

This not only sets you up for success by ensuring all the information is on hand to make the right decisions on software, marketing campaigns, and staff tasks. But it also allows us to convert your dream vision of the company into concrete metrics and result based tasks to pull that vision into reality.
Tech Is About Profitable Process
For Your Unique Business
---------------
Not Special & Expensive Software
Let's Connect.
Everything starts with just a chat. Fill out the form below and we can schedule a call to see if we would work well together.
Get Your
RAPID Workshop Started
The Most Common Problem With Business Software
From a decade of working with companies and their teams, I've learned the biggest resource any company has is it's specialized staff, and their biggest optimization problem is picking the right software.
This is mostly due to your Employees needing to accept the changes in their day to day work lives off your software selection.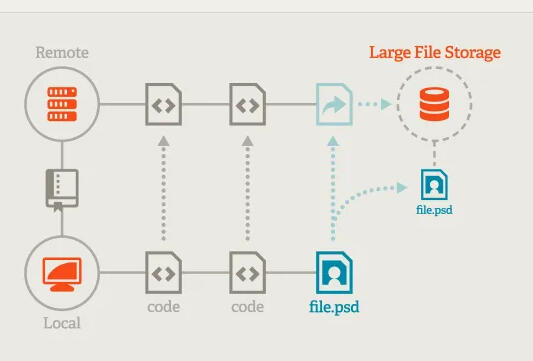 Forcing A Specfic Tool
The most expensive software you can buy might do everything your business "Functionally" needs throughout your organization, heck it might even solve problems you didn't even realize needed to be solved.
BUT
If no one on staff enjoys using the tool (or worse actively avoids using it) all your "ultimate software tool" is doing to your business is wasting management's time trying to enforce it and draining your bank account with monthly subscriptions.
My Favorite Example
During a quarterly meeting with a client and his team, the sales staff was excitedly sharing how they had been using Google Docs recently for sharing lead info.
This sales team had made a custom Google Doc template they'd copy to fill out new lead info. They'd add meeting notes, dates, and everything else to it while using the comments feature to communicate between each other.
They talked about how it was helping speed up Sales and everything is going great.
Sounds great right?
Well... This same company also had been investing in Salesforce for about a year now, which is literally what your meant to-do with Salesforce.
The problem was the team never embraced Salesforce for one reason or another, but had embraced the idea of the CRM process that Salesforce introduced to them.
So while Salesforce is the ultimate CRM, it ended up not getting used. It wasn't the right CRM for how the Sales team wanted to work.
---
Keeping Your
Processes Profitable
From the above example we can quickly realize we not only require a software tool that does exactly what we want, but we also need one that fits with how our staff wants to work.
BUT that leads to another problem...
Often we aren't just picking new software tools.
Rather we're trying to find a tool to help implement a new business process. I'm talking those large organizational changes like implementing Agile or OKR or EOS.
Sometimes these processes have the same issue as a forced tool as your not just putting a new tool into their hands, but rather your trying to change how they think about their day-to-day work.
This is a huge headache.
Especially when your unsure if the process is even right for your company.
Luckily there's a simple equation you can use to make sure your headed in the right direction.
People, over Process, over Tools.
People > Process
No matter how you get the work done, work is done by your staff. The skilled staff you hire and train are the greatest resource to your company.

How you choose to operate your business, needs to Empower your staff - not give them headaches.

Else your efficiency noticeably drops.
Process > Tools
Like how you require processes that empower your staff, you need tools that empower your process.

If you pick tools that go against your process, all your doing is creating friction in what your trying to get done.

The worse thing you can do is buy a hammer when you need a saw.

Sure you might be-able to eventually cut a block of wood in half with a hammer, but o boy... that whole process would look really dumb and anyone forced to-do that work would be quick to complain.
---
How This All
Relates To
Your Business
Everything I talked about above frankly comes down to Results and while you might now have this brand new knowledge, most businesses still fail to execute on People>Process>Tools.

This often just comes down to the reality of not having a framework and the time to dig into the nitty gritty details of your business that is required to make an educated decision.

Not to mention every new shiny process "looks" ideal (until you implement it), and every software tool "looks" great (as their spending thousands of dollars to try and convince you it is).

Which really leads to a gamble of potentially picking the wrong system, setting you months back and just giving everyone a headache.

That's why my RAPID Workshop exists. To help you get over this final issue.

For the past 5 years I've specialized in helping businesses pull out the needed information to make smarter decisions.

In the workshop we will work together to make the important decisions quickly and accurately based on your expert knowledge of your business, and my knowledge of process and marketing. Together we figure out how to empower your staff and improve your processes for years to come.

If you want to Learn More or Get Started with your RAPID Workshop just click below.
---
---
Who It Is For
Any business owner or team looking to implement digital marketing, a new management style like Agile or EOS, or for those who are just tired of putting out fire after fire each day.
What It Is Like
This digital workshop consists of five video conference meetings where we dig into your business to build a strategic plan and timeline on how to make it happen.

Between meetings my team will be hard at work doing research and calculations so each meeting we can bring something valuable to the table.
---
Spending Energy Fixing A Problem Does Not Help Anything Unless You Get The End Results You Want
What You End With
During the final meeting we will review together the strategic plan or digital marketing strategy, the proposed time-line, and estimated costs to make it happen.

This plan you can then take internally, hire us on to assist with, or work with any vendor under the sun.
Why You Should Click Yes
One of the biggest reasons to click yes right now, is because what I'm asking is for you to give me a single problem.

It will cost you nothing for a 20 minute call with me, after which you'll have a direction to go forward towards a solution and more importantly know in your gut if you want my help in reaching your goals.
So... Ready To Get Started?