Helping small business owners optimize their team's day-to-day operations and marketing to get the results you want in the next 90 days.
How I Help Your Business Grow
Every business has an edge, that special something that is allowing it to grow bigger and bolder. Yet that same unique edge you have often become blunt from that growth.

Your company's processes that worked fine last year, suddenly are falling apart with new staff and new customers.

Undocumented processes your leads handled start to get skipped as restructuring happens, starting fires at random.

Customer complaints and negative reviews are rising almost ironically in parallel with your day to day costs, preventing you from ever really capitalizing on the opportunities your new resources provide.

And finally, every other day just starts with you trying to put out a fire before the next one pops up.
If I just described your
day to day we should talk.
I'm here to help your business with these growth head-aches and more, in such a way where you never lose your unique edge as you grow.

I'm uniquely situated to-do this thanks to my history in operations, sales, marketing, management, and tech roles. As the type of solution you require tends to require a jack of all trades who can masterfully piece it all together into a coherent plan.
While the solutions we work out together for your unique business can vary quite a bit, how we begin to figure it all out is always the same.

We'll start by taking you and your leadership team through my RAPID Workshop where we'll unpack what actually needs to get done and map out how that'll happen.

Together in just five short meetings, we can document the whole picture of your business and layout not only the results you're looking for but how you will achieve them rapidly (hence the name RAPID).

This not only sets you up for success by ensuring all the information is on hand to make the right decisions on software, marketing campaigns, and staff tasks. But it also allows us to convert your dream vision of the company into concrete metrics and result based tasks to pull that vision into reality.
Tech Is About Profitable Process
For Your Unique Business
---------------
Not Special & Expensive Software
Let's Connect.
Everything starts with just a chat. Fill out the form below, and we can schedule a call to see if we would work well together.
Get Your
RAPID Workshop Started
"Feature Focused" Software Selection
The Most Common Problem With Business Software
From a decade of working with companies and their teams, I've learned the most significant resource any company has is its team.
However, when picking new software, it's all too common for staff to be overlooked when you're reviewing feature requirements against a hundred different vendors.
This feature focus selection ends up hurting your profits as it doesn't optimize for your staff.
---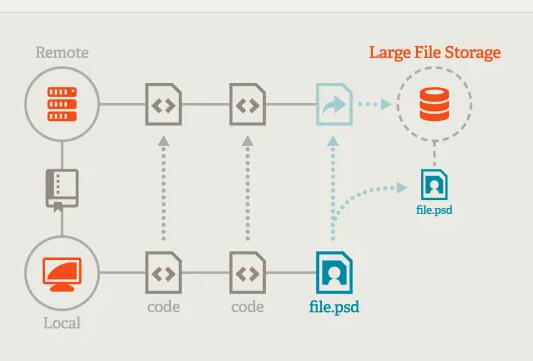 Features:
✔️ Can Staple Papers
✔️ Can Hammer A Nail
✔️ Comes in Three Colors
---
Forcing A Tool Hurts Efficency
A "Feature Focused" software selection creates this enormous optimization problem, a problem stemming from the software typically requiring changes to your staff's day-to-day habits. Now you might have good intentions, and if everything works out efficiency will improve; hell they might even enjoy the new software.
However, more often then you would like to hear, "feature focused" software selection doesn't work. "Feature Focused" software selection leads to confusion, anxiety, and eventually resistance against the change; hurting not only the bottom line but employees trust in management.
---
My Favorite Example
The typical damage caused by "feature focused" software selection, is your employees' output dropping; even with that expensive training package. The worse case is active sabotage of process, with staff spending time every day looking for ways to avoid the new software entirely.
My favorite example I've witnessed was when a sales team showed how they had started closing deals faster.
The sales team had set up a custom Google Docs process to store, share, and collaborate on lead data; effectively a custom CRM process. Now, this is of note, as the company had purchased Salesforce CRM in the past year to store, share, and collaborate on lead data.
It turns out this sales team had been actively avoiding using Salesforce as the software frustrated them; it was just too much for their needs.
This specific team's methods required a smaller and more straightforward solution to fit their needs and they had gotten frustrated enough to spend time making a custom solution.
---
Keeping Your
Processes Profitable
Technology possibilities have evolved, and the go-to choice is no longer going with the most prominent software solution that fulfills your "feature" checklist.
Instead, you need to look at your staff behaviors, department objectives, and your internal processes to come to a "Behavior Focused" software selection.
---
Who It Is For
Any business owner or team looking to implement digital marketing, a new management style like Agile or EOS, or for those who are just tired of putting out fire after fire each day.
What It Is Like
This digital workshop consists of five video conference meetings where we dig into your business to build a strategic plan and timeline on how to make it happen.

Between meetings my team will be hard at work doing research and calculations so each meeting we can bring something valuable to the table.
---
Spending Energy Fixing A Problem Does Not Help Anything Unless You Get The End Results You Want
What You End With
During the final meeting we will review together the strategic plan or digital marketing strategy, the proposed time-line, and estimated costs to make it happen.

This plan you can then take internally, hire us on to assist with, or work with any vendor under the sun.
Why You Should Click Yes
One of the biggest reasons to click yes right now, is because what I'm asking is for you to give me a single problem.

It will cost you nothing for a 20 minute call with me, after which you'll have a direction to go forward towards a solution and more importantly know in your gut if you want my help in reaching your goals.
So... Ready To Get Started?